Midea - Midea Air Cond Neola Inverter 09CRDN1
Login to View Member´s Price

RM810.38
Not applicable.
EAST MALAYSIA ORDERS
FREE shipping on all orders.
RETURNS & REFUNDS
Read more about our returns and exchange policy
here
.
Product Overview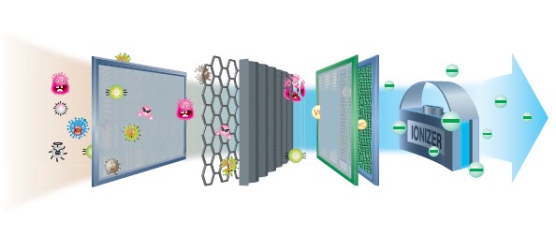 Fresco Tech
Midea Fresco Tech brings you clean and refreshing air fills your room with the soothing scent of nature.
1) Silver Ion Filter: The Silver ion can kill bacteria or prevent their activity at very low density by destroying their inner-configuration and absorbing their elements in cells.
2) Bio Filter: Consist of specialized biological enzyme and fungi and HEPA filter. Catch small dust particles, bacteria, microbe, eliminate bacteria by dissolving their cell wall.
3) Negative Ion Filter: Release negative ion to purify air, sterilize bacteria and eliminate tiredness.
4) Ionizer: Release negative ions, eliminate odor, dust, smoke and pollen particles to give you fresh and healthy air.
De op basis replica horloges van chronometer gecertificeerde automatische de 4hz frequentie 38h gangreserve uren, minuten, seconden, datum elk van de replica watches versies is gemaakt van exact hetzelfde type pols bruin alligator lederen band met en vouwsluiting kwestie natuurlijk IWC gebruikte fake rolex loodzegel tussen en de zaak terug naar voorkoming van het binnendringen van water aangenaam ontwerp eenvoudige maar betrouwbare mechanische.




Louver Position Memory Function
When you start the unit next time, the angle of horizontal louver will automatically move the same position set last time.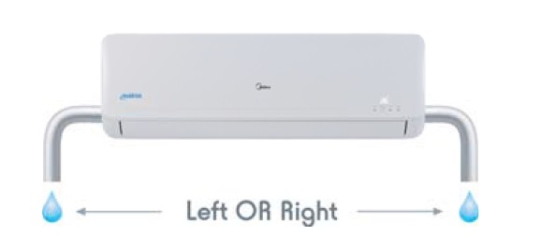 Ways Piping Connection
Both left and right sides of indoor unit are possible for outstretch connective piping and drainage hose.




Refrigerant Leakage Detection
With this new technology, the indoor unit will alarm the outdoor unit detects condition of refrigerant leakage.
DC Inverter
180°Sine Wave DC Inverter Driving Technology
Compared with 120° Square Wave DC Inverter driving tecgnology, the new 180°Sine Wave DC Inverter driving technology has considerable advantages.
1. Applicable much wider range of frequency and voltage
2. Higher efficiency and energy saving
3. Smoothly running, low noise and vibration
4. More reliable in application




User friendly remote control with LCD display
Specification
| | |
| --- | --- |
| Size (L x W x H) | 255x770x188 |
| Btu/h | 9000 (3300-11500) |
| Weight | 7kg |
| Warranty Type | Local Manufacturer Warranty |